This is my homemade exposure unit. Heavy glass, lights, black out material. Works great!
Burning a screen. Screen is underneath the black towel being weighed down by heavy things. Sorry about the Daz advert.
Three screens burnt. Ready to print.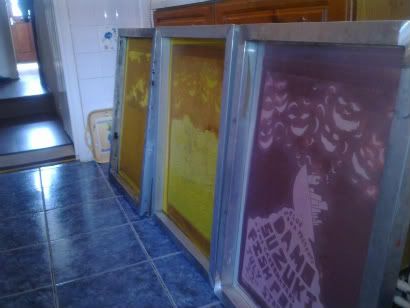 First Layer. Red.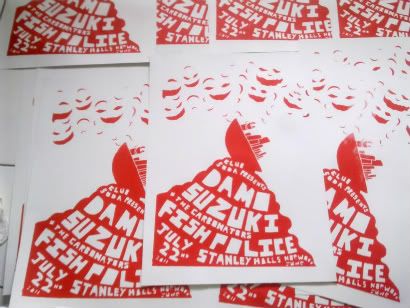 Second layer. Blue. Straight over the top.
This is my printing table. It's very bad for the back, but I like to keep things difficult.
Third layer. Black.
Fin.