Howdy, here are some posters I just printed for the Cush, they will have them for sale at shows. Slightly larger then A2, 3 colour, hand signed and numbered. I have a couple of copies for sale right now if anyone wants one, email me, £17 inc p+p.
Designed by Peter-John Devilliers, colour added and printed by me.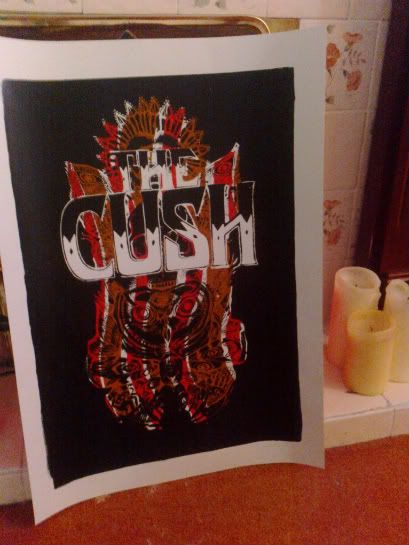 As you can see none of them are perfect, they are all a bit rough and ready, which is how I like 'em, hope you do too, if not, well, too bad.