Jokes, I love sprouts!
Here is a couple of designs I did for a lady named Jessica for her boyfriends Christmas present! He apparently FUCKING LOVES burgers! They are tattoo designs but she has put the blue arm version on a T-shirt to give to him. I hope he gets that one done! Her boyfriend is known only to me as 0800 STYLES, check him out, its awesome - http://www.myspace.com/0800styles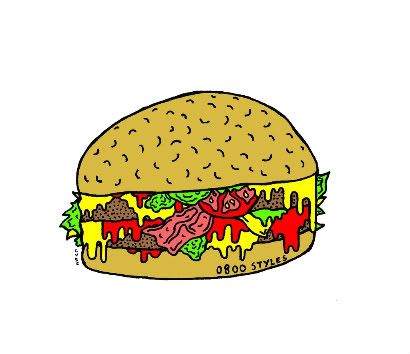 Over Christmas I'm working shirt designs for PINK RIOT, a record sleeve for LAKES, and a EP cover AND tattoo design for LAURA WOLF!!!! (IT'S COMING LW I PROMISE!) So if anyone gives a hoot, look out for those in Jan 09!
Merry Christmas!!!